Getting Started
---
Participating in UltronGlow does not require you to host your own Validator or Storage Provider. You can rent storage from others on the UltronGlow Storage Market which provides thousands of nodes to rent storage.
Whether you want a location to share files with others, or backing up your data from your computer, renting storage is a great alternative to centralized storage providers providing you the option to choose how much storage you want to rent at the price you are willing to pay.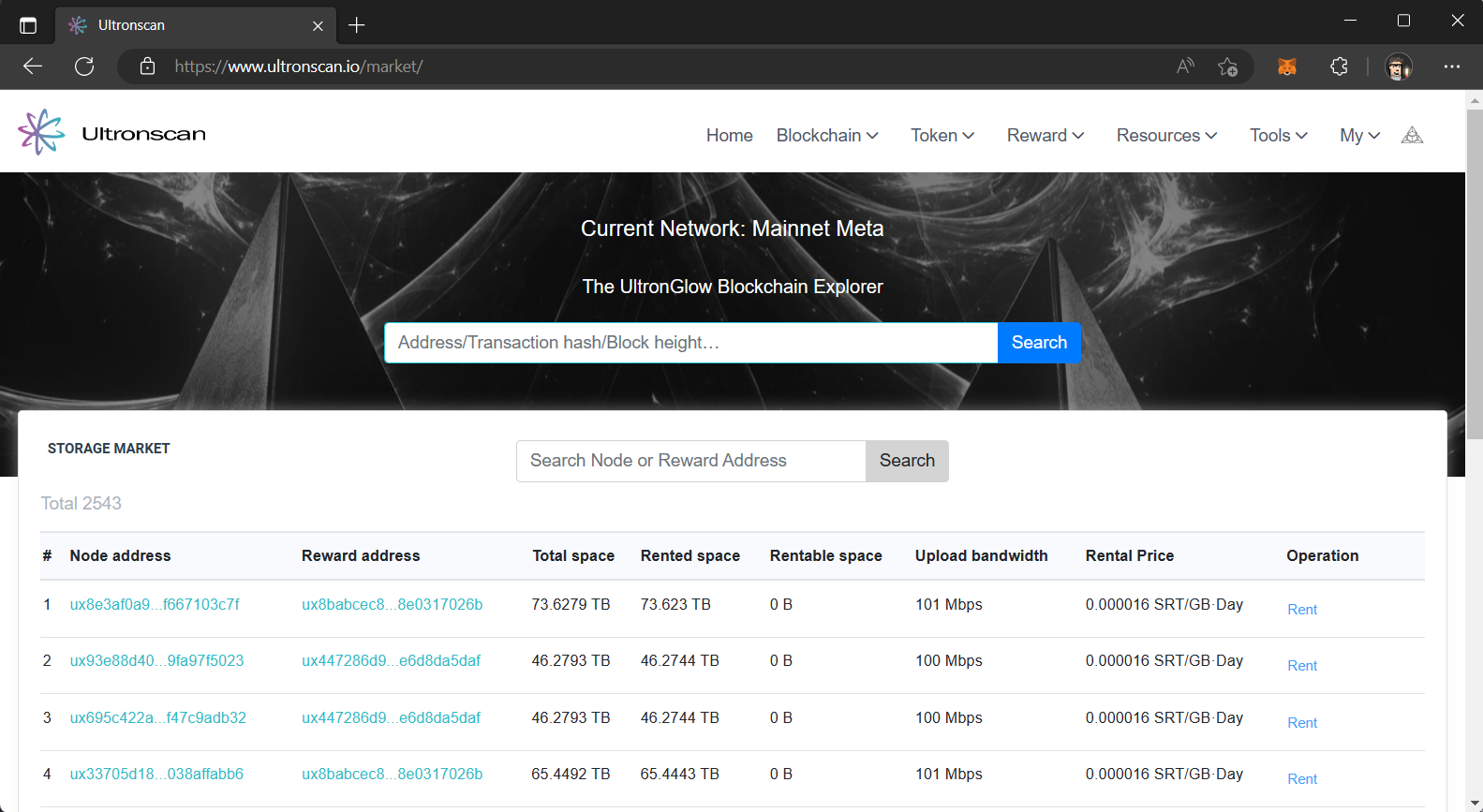 Prerequisites​
Purchase UltronGlow's native token, UTG, from Hotcoin Global or Bitmart and transfer your UTG to your MetaMask wallet.
note
You will have to purchase USDC or USDT on either exchange first, and then convert it to UTG.
More Resources​
In addition to our documentation, check-out our other resources to help you learn more about UltronGlow and connect with other UTG'ers!
Next Steps​
Ready to start storing your data on the UltronGlow decentralized storage network? Continue on to the Next Step to start renting storage today!